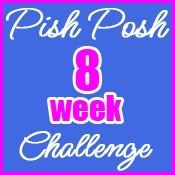 We are six weeks deep into the Pish Posh 8 Week Challenge. Of the people taking on this challenge, some are getting in shape, some have a weight loss goal, one is trying to quit smoking and all are trying to improve their lives in some way. I chose to increase the frequency of my blog posts to stretch myself as a writer. I pledged to post at least five times per week and have done so since the challenge started.
Here is a review of my posts from this past week:
Sunday, October 7
My First Date: The Call
Part 1 of a 2 part post about building up the nerve to ask a girl out for the first date I ever went on.
Monday, October 8
My First Date: The Date
The rest of the story from the previous post detailing the actual date.
Wednesday, October 10
Culinary Adventures
I have eaten a lot of crazy things and am always searching out something new.
Thursday, October 11
Orville Redenbacher was Brazilian
I spent the day in the hometown of Orville Redenbacher and was verbally abused by a local youth.
The last couple of weeks have gotten much easier in trying to accomplish this goal of writing almost everyday. I sit down each night
knowing
that I have to write something. Because of this mindset, I produce something every time. Since I no longer wait until I think I have something to write about, it has been much easier to do so.
In fact, now that I
know
that I have the time to write and have quit making excuses, I have even started a writing project on the side. This is in addition to keeping up my blog. It was self doubt that kept me from writing before and I can feel that slipping away. I love writing and now just need to discover the secret of turning this into a way to make money.