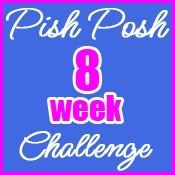 On Thursday last week, I joined up with the
Pish Posh 8 Week Challenge
. Pish Posh challenged her readers to get rid of a bad habit, replace it with a good one and write about it so the journey could be linked up with her blog. Most of the participants are pursuing some sort of fitness goal, but I chose to
focus on my writing
.
I vowed to write more often during this challenge. Specifically, I stated that I would post to my blog at least four times a week in addition to addressing the challenge and linking back to it. Here is a recap of my first week. Click the titles to be taken to that story.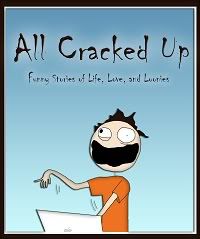 In case you missed it,
I'm in a book now.
Click to buy $2.99
Friday, September 7 --
With Friends Like These
I relayed the story of my brothers' friends passing the time in a local bar by stabbing each other. One of them almost bled to death.
Sunday, September 9 --
I Will Not Be Spammed
A spammer tries to use my blog as a method for peddling his pornography.
Monday, September 10 --
Morgan Freeman, We Will Miss You, But Not Yet
I discover via Facebook that Morgan Freeman is dead for the fourth time this year.
Wednesday, September 12 --
SPOILER ALERT!!!
I discuss my hatred for people who give away the endings or plot lines to movies and TV shows.
Thursday, September 13 --
Call Me Maybe
I tell the story of a time I helped someone out of an embarrassing situation.
---
For the first week, I have maintained my goal and it really wasn't that difficult. The last few months I have only posted about once a week. I
did
have a lot going on, but I let it fall to the side. Going into this week knowing that I had to write almost everyday made it much easier. I sat at my desk each morning with the intention of writing, rather than waiting until I thought I had something to write about. I only had one day of struggle to decide what to say.
There is
always
something to write about.
This week may be more of a challenge to meet my goals.
Red
and I have not seen each other in over six weeks, but she will be here this weekend. I don't know that I will want to take the time to blog.